Sanitary Facilities
The sanitary facilities have been renovated between 2011 and 2013 with great effort.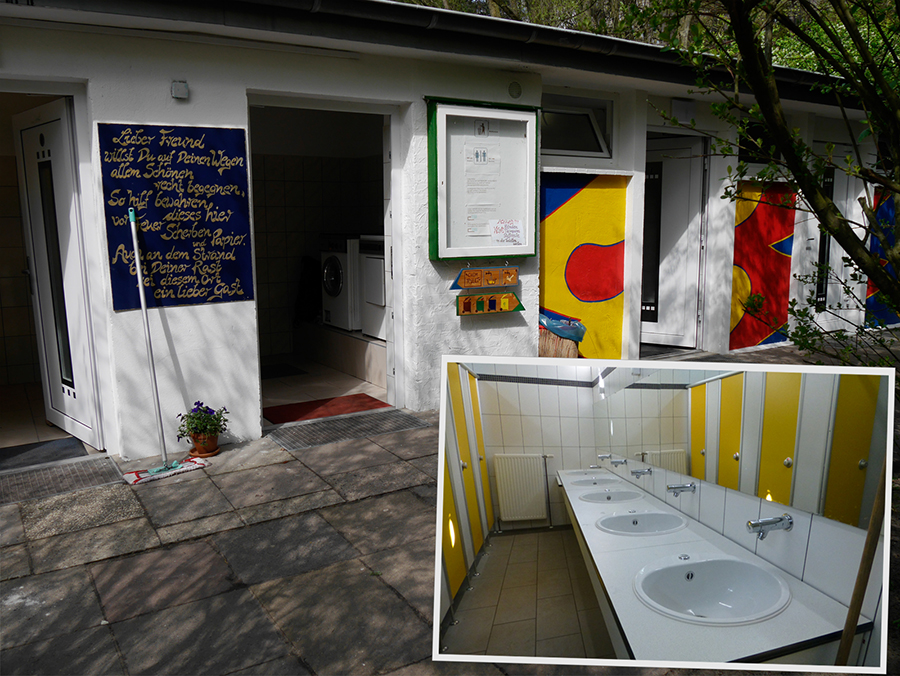 Since we do not have a dump station, it is not possible to dispose grey and black water in this way. There is a station where portable chemical toilets can be emptied and rinsed. The filling of fresh water is possible.
Café and Restaurant Lüküs
The breakfast buffet in our small but nice Café Lüküs will ensure a good start into the day.
The kitchen is open during the main season from 8 am to 9 pm and offers coffee, tea, alternating types of cake, small and big dishes. Especially our fries have a legendary reputation.
We offer catering services for small events. If you are interested, please contact us by e-mail: info[at]elbecamp.de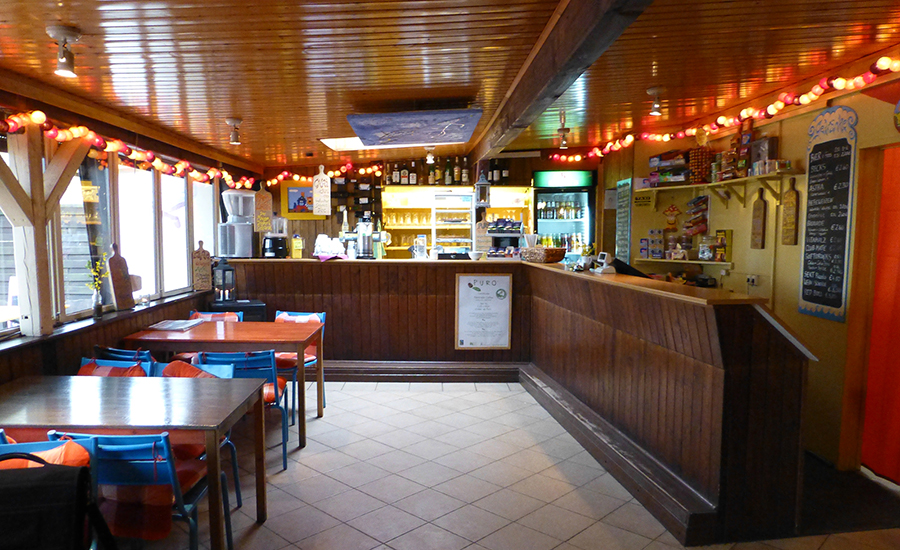 Activities
The location of the campsite in the middle of nature is perfect for hiking, going for a run, cycling and other leisure activities. Playing soccer on the beach, building sandcastles and flying kites are also very popular. The campsite also has a table tennis table and a beach volleyball court.
We offer our small guests a spacious playground with individually and imaginatively designed play equipment. For example, the pirate ship Nemo and the Titanic are waiting for adventurous sailors and pirates.